You can't spell IPO without ESG
Over the past two years, ESG (Environmental, social and governance) has become one of the most widely used acronyms throughout the world in various circumstances — from climate change to justice reform to corporate responsibility. ESG continues to gain momentum in the investment world as well. Demand for non-financial disclosures and reporting from public companies has grown significantly, not only among sustainability funds, which are thriving, but also regulators that are increasingly moving toward codifying ESG performance.
Following the investments and regulatory trends, it makes perfect sense for private companies planning an initial public offering to plan for and promote their ESG strategies for investors to assess. A good equity story has historically been what investors looked for, now investors also want an equity story with ESG at its heart–a sustainable equity story–a venture's ESG bonafides which go beyond mandatory prospectus requirements.
Make no mistake, although investors expect ESG to be a core part of a company's strategy, they're not quite prepared to accept lower returns simply to meet ESG objectives. Rather, they want to invest in businesses that can satisfy shareholders' financial expectations and also credibly demonstrate that they fundamentally recognize and are responding to the risks and opportunities ESG practices present, most significantly around climate change. It's imperative that companies considering going public in the next few years have their ESG house in order.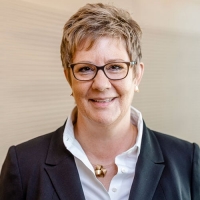 Nadja Picard 

Global Reporting Leader, PwC Germany
Stuart Newman 

Global IPO Centre Leader, PwC United Kingdom
Via PwC